Webinars Are An Ideal Training Tool…In Theory
They expose you and your entire team to the concepts and techniques that can make their efforts more effective.
Your team members don't have to all gather in a conference room for days of in-person training.
No one has to get on a plane to travel to some far away event at an expensive hotel.
Everyone can refer back to the webinar recordings any time they want–they aren't a one-time thing.
But There's a Catch…or Two…
Most free webinars out there are really just trying to sell you something.
They're notorious for providing only a few minutes of helpful (and somewhat biased) content, followed by a covert sales pitch or maybe even an overt product demo. And afterwards, you can expect a follow-up call…or ten…from a hungry salesperson who now thinks you're a prospect.
Paid webinars on strategic Sales Ops topics are pretty rare (and can be very expensive).
When you pay for a webinar, you can avoid the sales pitches and bias. But when the topic is specialized (like Sales Ops), there simply aren't very many training webinars out there. And those that are available will set you back anywhere from $495 to $1500…each!
There Has To Be a Better Way, Right?We thought so, too.
With the SellingBrew Playbook's unique subscription model, you and your team can gain immediate access to our entire online archive of more than 20 recorded training webinars and workshops, all exclusively focused on different aspects of running an effective B2B sales operation.
And each of our training webinars is a full 60+ minutes of 100% educational content. No vendors or consultants presenting their wares. No sales pitches after just 15 minutes of so-called educational content. And absolutely no salespeople hounding you afterwards! Just our experienced, in-house analysts, sharing their unbiased perspectives and research, on the specific topics our audience of Sales Ops professionals is most interested in.
Take a look at the list of included webinars below and see if you don't agree that these are things that every Sales Ops team…your Sales Ops team…should be learning more about!
Dozens of On-Demand Webinars...Like These:
Plus, every few weeks we hold a new subscriber-only webinar that other subscribers on your team can attend and participate in live, or access in the archive when the recordings are published a few days later. Training webinar topics are driven by subscriber interest and requests, and upcoming training sessions have already been scheduled around comp plans, on-boarding sales reps, and responding to competitive price pressure…just to name a few.
Our Next Webinar
Managing Successful Sales Ops Projects
Strategies that Minimize Risk and Maximize Success for Sales Ops Initiatives
Thursday, January 4, 2024 - 10 AM Pacific / 1 PM Eastern / 7 PM CET
Successfully implementing new sales processes, procedures, and technologies—especially those that challenge the status quo—is rarely straightforward. In our next live webinar, we share our research into navigating the complexities of executing Sales Ops initiatives. We'll explore strategies to anticipate objections, neutralize internal resistance, and minimize disruption, all while maximizing your chances for success. Plus we'll expose the common pitfalls that can jeopardize momentum and delay results.
Now, Here's The Best Part…
Purchased separately, the SellingBrew Playbook's Webinar Series would cost at least $5000. But through a SellingBrew Playbook subscription, you get it all…all of the recorded webinars and all of the upcoming webinars…for an annual price of just $599 for the first user and $125 for each additional user on your team.
Yes, you read that right…with a multi-user subscription, your whole team can access and attend dozens of educational training webinars on important Sales Ops topics…all year long…for what others charge for a single session.
Crazy? Maybe. Leaving money on the table? Probably.
Better for you and your team? Most definitely!
While access to the Webinar Series alone is easily worth 10X the price of admission, don't forget that subscribers also get access to everything else the SellingBrew Playbook has to offer—like expert interviews, step-by-step tutorials, express guides, worksheets and tools, and our innovative Help Desk service.
Playbook Subscribers Get Access to These Other Features Too…
Help Desk Service
Ask Our Team of Analysts for Advice, Insights, and Perspectives on Your Specific Sales Ops Challenges
Subscribers can use our Help Desk Service to tap into our team of analysts and researchers to get unbiased advice and unvarnished perspectives on specific issues and challenges you're facing with your sales operation---privately and confidentially, of course.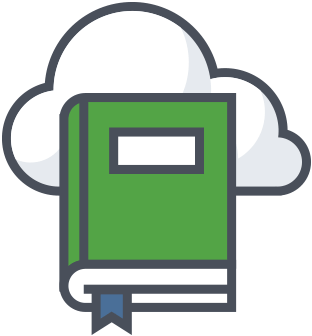 On-Demand Library
A Searchable Library of Hundreds of Concise Guides, Tutorials, Cases, Assessments, and Research Reports
Subscribers get access to a whole library of Sales Ops best practices, tutorials, express guides, case studies, research reports, assessments, tools, and diagnostics---all curated by our team and distilled to the essentials and just a click away.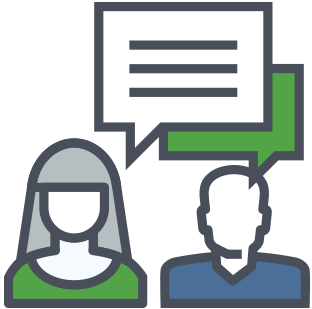 Expert Interviews
Learn from Other Practitioners Who've "Been There and Done That" Through Our Expert Interview Series
Subscribers can hear 25+ hours of in-depth interviews we've conducted (with new ones each month). Hear war stories from others in the Sales Ops trenches. Learn about emerging best practices, the latest trends, as well as what's worked well (and what's failed miserably).
The Playbook Covers The Spectrum Of Sales Ops Topics
Acquiring Profitable Customers
Expanding Existing Accounts
Addressing Customer Motivation
Differentiating From Competitors
Negotiating More Profitable Deals
Improving Forecasts & Profitability
Retaining More Customers
Tracking Sales Performance & Metrics
Implementing Sales Technologies
Developing Repeatable Sales Processes
Adoption & Change Management
Team Structure & Career Development
Subscribe & Get Immediate AccessTeams big or small, we have a subscription plan that fits
Frequently asked questions
Is everything really included with the subscription?
Yes. Everything is included with your subscription—the training webinars, the expert interviews, the tutorials, guides, and tools, as well as our unique Sales Ops Help Desk service. And, of course, you'll get access to all of the new resources that are being added on a regular basis.
Do you offer a month-to-month subscription?
Can we add more users later?
Yes. You can add more users at any time for just $125/user per year. It's easy to add them right within your account.
What happens after I subscribe?
During the ordering process, you'll be asked to create a SellingBrew password. After you place your order, you'll immediately have access to The Playbook through the secure subscriber area. And you can use your email address and password to access The SellingBrew Playbook from any computer or mobile device. For multi-user and enterprise subscriptions, you'll also receive a unique link that you can pass along to the other intended users. It's a simple registration that will allow them to create their accounts and get access. You'll also easily be able to monitor sign-ups and access within your account.
Can I purchase a subscription for someone else on my team?
You sure can. If you'll be accessing the subscription as well, purchasing a multi-user subscription will give you immediate access. You'll also get a special link to pass along to the other users so they can setup their accounts and get access. If you're just handling the purchase but won't be accessing the subscription, just complete the subscription order and email us at
support@sellingbrew.com
to let us know. We'll setup your account to manage billing and provide a link so that the other user (or users) can create their login for access.
My team would like to see how it all works. Can we get a demo?
Sure! We're happy to set up a demo so you and your team can get a better understanding of all that The SellingBrew Playbook has to offer. To schedule a demo, just sent an email to
demos@sellingbrew.com
and our support team will work with you to find a day and time that works best.
Can we pay via bank transfer or company check?
Credit card payment is preferred as it provides you immediate access to your subscription. But we understand that some companies need to pay with a bank transfer or check. For an additional 10% charge, our team is happy to accommodate this payment option for any multi-user or enterprise subscription. Just send us an email at
support@sellingbrew.com
to let us know how many users your subscription will be for and we'll send along the details.
I have another question. Can you help?
If you have another question that isn't addressed here, just send us an email at support@sellingbrew.com. We're always happy to help.
We've Never Asked Subscribers for Testimonials
(But they regularly send us their comments.)
"The resources in SellingBrew are so informative and worth the investment."
"What I've found so far in my SellingBrew subscription is really different and highlights the daily issues in a very tangible manner."
"I'm really impressed--in particular how all of the materials are categorized so you can find content so easily."
"I currently have a monthly SellingBrew subscription, but I'm ready to step up to an annual subscription. (I should have just done that first!)"
"We're just starting a Sales Operations department and I'm looking forward to the guidance that SellingBrew provides."
"The SellingBrew research team does great work. Keep it up!"
"I'm excited to start using this to contribute to my company's growth as well as my own!"
"I am already anxious to learn more from all of your material so I can help our team grow sales."
"I really appreciate the practical approaches that SellingBrew provides."