Here Are Just Some of The Expert Interviews Available
The Right Way to Manage and Enable Change
How do you encourage, enable, and manage organizational change when the deck is stacked against you? In this in-depth interview, Scott McAllister and Suraj Mohandas share the quantifiable benefits of effective change management and expose the essential steps that are required to get it right.
Keeping Your Customers After You've Acquired Them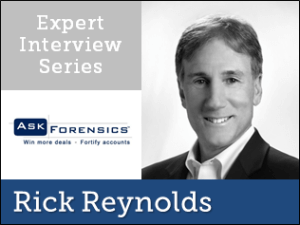 In this informative interview, Rick Reynolds of AskForensics discusses the primary reasons customers defect, how to identify vulnerable or damaged accounts, and the steps you can take to turn things around.
Trade Secrets of Effective Lead Generation
There are common pitfalls many companies run into with their lead generation programs. This interview with Dan McDade, the author of The Truth About Leads, exposes why B2B lead generation is broken and what you can do to fix it.
Exploring the Principles of Sales Process Excellence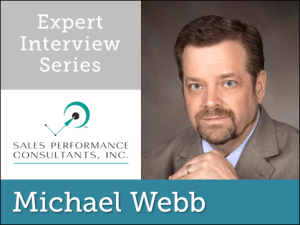 There's a big difference between just "trying to improve" in a general sense and using a fact-based method for driving systemic improvement. In this expert interview, Michael Webb discusses applying the time-tested principles of process improvement to B2B sales.
Fooling Yourself About Customer Retention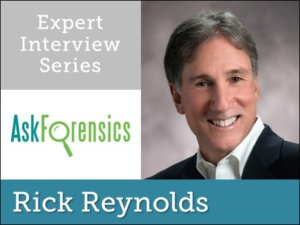 In this Expert Interview, Rick Reynolds, the CEO of AskForensics, discusses their latest research and reveals a number of effective strategies for maintaining strong customer relationships and retaining your most valuable accounts.
Getting Sales to Sell on Value
Most B2B sales organizations are talking a good game about value selling. But beyond the talk, are they taking the right steps to make value selling a reality? In this expert interview, Julie Thomas discusses what it really takes to sell on value and generate significant results.
Exploring Four Different Types of Buyers
This interview with Nelson Hyde teaches you about four types of buyers --- how to identify them and how to deal with them.
Where To Find 36% More Revenue
New research shows that even the best-run companies have huge pockets of revenue and profit they just can't see. In this Expert Interview, we discuss what leading companies are doing to capture these "hidden" opportunities.
Fixing the Causes of Rogue Salespeople
It's all too easy to observe rampant discounting in the field and conclude that "rogue" salespeople are the source of the problem. In this interview with Paul Hunt, he exposes the real problems behind rampant discounting in the field.
How Marketing Automation Is Changing Sales
In this interview with Debbie Qaqish, we explore why marketing automation is becoming so popular and what the long-term implications are.
Beyond the Hype of Marketing Automation Tools
Marketing automation tools can be very powerful and beneficial. But are these toolsets really the answer to all of our lead generation woes? In this interview with Dan McDade, the author of The Truth About Leads, we cut through the hype surrounding marketing automation tools and discuss their proper role in lead generation.
Overcoming the New Realities in B2B Sales
Since the advent of the Internet, the B2B buying process has been changing dramatically. In this expert interview, Tom Searcy, the author of "Life After the Death of Sales," discusses how B2B sales leaders can deal with today's realities and prepare their organizations for tomorrow.
How to Make Insight-Based Selling Actually Work
Leveraging customer and industry insights in the selling process is a hot topic these days. In this recorded and transcribed interview, John Thackston reveals what it really takes to turn insight-based selling into an operational capability.
Creating More Powerful Sales Proposals
Delivering a proposal is often the final "yes/no" step that every other sales and marketing activity is leading up to. We spoke with Reuben Swartz about how to create sales proposals that win more business at higher margins.
Sales Analysis That Actually Makes a Difference
In this expert interview, Dev Tandon talks about how and why leading companies are looking at sales and business analytics differently. He also discusses some of the most powerful sales analyses these companies are using to drive clarity and results.