Here Are Just Some of The Expert Interviews Available
How to Make Insight-Based Selling Actually Work
Leveraging customer and industry insights in the selling process is a hot topic these days. In this recorded and transcribed interview, John Thackston reveals what it really takes to turn insight-based selling into an operational capability.
Closing the Skills Gap in Sales Negotiations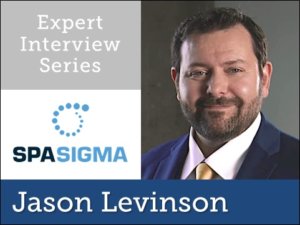 In this Expert Interview, Jason Levinson discusses the latest methods and innovations in negotiation training for salespeople. Closing the negotiation skills gap is not a hard as you might think!
Being Fearless When Selling to Procurement
Even the most seasoned sales professionals can be fearful of procurement. In this recorded and transcribed interview with author Chris Provines, we take an inside look at the goals and tactics of today's purchasing people.
A Better Way to Manage by the Metrics
In this informative interview, Jason Jordan, the author of "Cracking the Sales Management Code," discusses his research into sales measurement and shines a light on which sales metrics can actually be managed...and which cannot.
The Big Deal About "Modern" Sales Playbooks
A lot of sales operations have been trying to determine whether playbooks are something they should be leveraging. And if so, how should they be going about it? In this expert interview, Christopher Faust helps cut through the confusion and provides guidance on topic.
The One-Two Punch for Stickier Accounts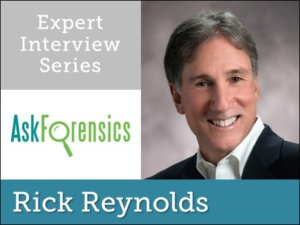 In this Expert Interview, Rick Reynolds, the CEO of AskForensics, discusses a straightforward, research-based program for improving customer retention and account health.
Getting Sales to Sell on Value
Most B2B sales organizations are talking a good game about value selling. But beyond the talk, are they taking the right steps to make value selling a reality? In this expert interview, Julie Thomas discusses what it really takes to sell on value and generate significant results.
The Right Way to Manage and Enable Change
How do you encourage, enable, and manage organizational change when the deck is stacked against you? In this in-depth interview, Scott McAllister and Suraj Mohandas share the quantifiable benefits of effective change management and expose the essential steps that are required to get it right.
How to Tackle Trade Tariffs
In this insightful conversation, Sean Arnold helps us sort through the issues and understand our options when addressing the latest addition to our list of challenges: trade tariffs.
Lowering the Cost of Customer Churn in B2B
It's not uncommon for 30-50% of a company's customer base to be in some stage of defection. We spoke with Javier Aldrete and learned the new approaches companies are using to recover the revenue they're losing to customer defection and churn.
Fooling Yourself About Customer Retention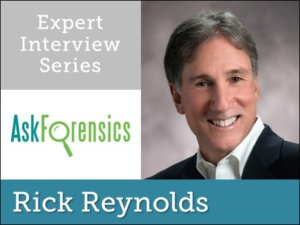 In this Expert Interview, Rick Reynolds, the CEO of AskForensics, discusses their latest research and reveals a number of effective strategies for maintaining strong customer relationships and retaining your most valuable accounts.
Are They a Price Buyer or a Poker Player?
In this expert interview with Nelson Hyde of Holden Advisors, you will learn how to tell the difference between true price buyers and buyers who are bluffing.
Fixing the Causes of Rogue Salespeople
It's all too easy to observe rampant discounting in the field and conclude that "rogue" salespeople are the source of the problem. In this interview with Paul Hunt, he exposes the real problems behind rampant discounting in the field.
Creating More Powerful Sales Proposals
Delivering a proposal is often the final "yes/no" step that every other sales and marketing activity is leading up to. We spoke with Reuben Swartz about how to create sales proposals that win more business at higher margins.
How Marketing Automation Is Changing Sales
In this interview with Debbie Qaqish, we explore why marketing automation is becoming so popular and what the long-term implications are.