In Sales Operations, Best Practices Don't Stay "Best" For Long
A best practice is only "best" until something better comes along–and as the pace of business increases, new best practices and approaches are appearing all the time. Certainly, you want you and your team to learn as much as they can about what really works and what doesn't…before they reinvent the wheel or repeat costly mistakes.
But Who Really Has The Time to Keep Up?
…to conduct in-depth research on all the various issues and problems that might come up?
…to click on tons of search engine results to find a few tips that might actually help?
…to wade through academic research to identify the handful of tactics that could be relevant?
…to interact with Sales Operations experts to hear the truth about making strategies work?
…to get others to share the lessons learned that they keep close to their vest?
Well…That's Our Business…
Our Team Does The Research So You Don't Have To
At SellingBrew, it's our business to explore issues and problems that Sales Operations teams will inevitably have to deal with. It's our business to stay on top of new developments and innovations in running a profitable sales operation. And it's our business to get beyond the academic theories and find out what really works…and what doesn't.
Our research team gathers proven practices and lessons-learned from practitioners and industry experts all over the globe–through telephone interviews, email exchanges, questionnaires, surveys, and curated content. We pull together the real-world experiences and practical know-how of people who are working in the trenches, dealing with these critical issues on a daily basis, and being held accountable for the success or failure of their decisions.
Then, we distill the information down to the essentials leaving out the fluff and filler to synthesize the most useful information. We identify the shared themes and practices across various industries. We determine the common problems and pitfalls to be avoided along the way. And, as former practitioners ourselves, we assess every concept, practice, and technique for relevance and practicality in a real business environment.
Finally, we publish these concise nuggets of wisdom and insight to the SellingBrew Playbook's ever-expanding library of hundreds of tutorials, express guides, case studies, research reports, worksheets, tools, and diagnostics—all accessible online, 24×7, from any computer or mobile device.
Our On-Demand Library Is Full Of Research On Critical Topics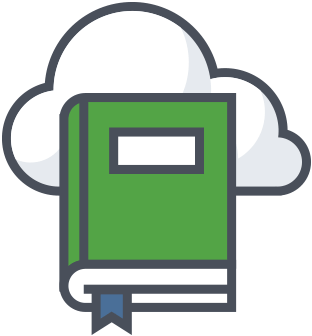 Does your team need to learn more about sales analysis?
On that topic alone, the Playbook's library contains 51 step-by-step tutorials, express guides, worksheets and case studies that can broaden their knowledge and expose new insights from your data.
How about improving close rates or customer retention?
These are constant challenges for sales teams, right? Well, there are 40+ on-demand educational resources in the library that address each of those specific issues.
What about brushing up on the fundamentals?
The library contains dozens of primers, guides, and tutorials covering the basics of building sales strategies, creating comp plans, improving pricing & negotiations, and much more.
And what if you're not sure where the real problems may be, or where your best opportunities for improvement may lie? In the library, you'll find a number of self-assessments and worksheets to help you zero-in on the right areas.
Here's a sampling of the resources you'll find in the library:
How valuable is it to have a whole library of Sales Operations tutorials, express guides, case studies, research reports, assessments, tools, and diagnostics—all curated by former practitioners and distilled to the essentials—just a click away when your team needs to solve a problem or address an issue?
Of course, it's hard to say for sure. But we're extremely confident that the Resource Library alone is worth at least ten times your investment in a SellingBrew Playbook subscription for you and your team.
After all, it's pretty easy to see how just one effective strategy gleaned from a tutorial…or one proven tactic picked up from an express guide…or a single big mistake avoided by reading a case study…could make or save your company tens of thousands of dollars and likely a whole lot more.
For an annual price of just $599 for the first user and $125 for each additional user on your team, everyone gets access to this content-rich and ever-growing library. Not only that, but everyone gets access to all of the other features as well, including our popular webinar series, expert interviews, as well as our Help Desk.
Playbook Subscribers Get Access to These Other Features Too…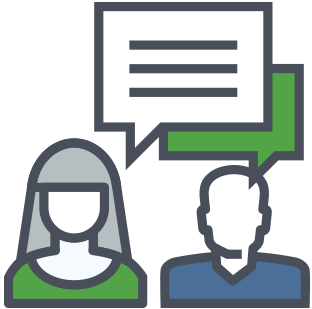 Expert Interviews
Learn from Other Practitioners Who've "Been There and Done That" Through Our Expert Interview Series
Subscribers can hear 25+ hours of in-depth interviews we've conducted (with new ones each month). Hear war stories from others in the Sales Ops trenches. Learn about emerging best practices, the latest trends, as well as what's worked well (and what's failed miserably).
Training Webinars
Dozens of "No Pitch" Training Webinars and Workshops Covering Crucial Sales Ops Topics
Subscribers get access to our entire online archive of recorded training webinars--each one is a full 60+ minutes of 100% educational content. Plus, every few weeks we hold a new subscriber-only webinar that your team members can attend and participate in live.
Help Desk Service
Ask Our Team of Analysts for Advice, Insights, and Perspectives on Your Specific Sales Ops Challenges
Subscribers can use our Help Desk Service to tap into our team of analysts and researchers to get unbiased advice and unvarnished perspectives on specific issues and challenges you're facing with your sales operation---privately and confidentially, of course.
The Playbook Covers The Spectrum Of Sales Ops Topics
Acquiring Profitable Customers
Expanding Existing Accounts
Addressing Customer Motivation
Differentiating From Competitors
Negotiating More Profitable Deals
Improving Forecasts & Profitability
Retaining More Customers
Tracking Sales Performance & Metrics
Implementing Sales Technologies
Developing Repeatable Sales Processes
Adoption & Change Management
Team Structure & Career Development
Subscribe & Get Immediate Access
Teams big or small, we have a subscription plan that fits
Frequently asked questions
Is everything really included with the subscription?
Yes. Everything is included with your subscription—the training webinars, the expert interviews, the tutorials, guides, and tools, as well as our unique Sales Ops Help Desk service. And, of course, you'll get access to all of the new resources that are being added on a regular basis.
Do you offer a month-to-month subscription?
Can we add more users later?
Yes. You can add more users at any time for just $125/user per year. It's easy to add them right within your account.
What happens after I subscribe?
During the ordering process, you'll be asked to create a SellingBrew password. After you place your order, you'll immediately have access to The Playbook through the secure subscriber area. And you can use your email address and password to access The SellingBrew Playbook from any computer or mobile device. For multi-user and enterprise subscriptions, you'll also receive a unique link that you can pass along to the other intended users. It's a simple registration that will allow them to create their accounts and get access. You'll also easily be able to monitor sign-ups and access within your account.
Can I purchase a subscription for someone else on my team?
You sure can. If you'll be accessing the subscription as well, purchasing a multi-user subscription will give you immediate access. You'll also get a special link to pass along to the other users so they can setup their accounts and get access. If you're just handling the purchase but won't be accessing the subscription, just complete the subscription order and email us at
support@sellingbrew.com
to let us know. We'll setup your account to manage billing and provide a link so that the other user (or users) can create their login for access.
My team would like to see how it all works. Can we get a demo?
Sure! We're happy to set up a demo so you and your team can get a better understanding of all that The SellingBrew Playbook has to offer. To schedule a demo, just sent an email to
demos@sellingbrew.com
and our support team will work with you to find a day and time that works best.
Can we pay via bank transfer or company check?
Credit card payment is preferred as it provides you immediate access to your subscription. But we understand that some companies need to pay with a bank transfer or check. For an additional 10% charge, our team is happy to accommodate this payment option for any multi-user or enterprise subscription. Just send us an email at
support@sellingbrew.com
to let us know how many users your subscription will be for and we'll send along the details.
I have another question. Can you help?
If you have another question that isn't addressed here, just send us an email at support@sellingbrew.com. We're always happy to help.
We've Never Asked Subscribers for Testimonials
(But they regularly send us their comments.)
"The resources in SellingBrew are so informative and worth the investment."
"What I've found so far in my SellingBrew subscription is really different and highlights the daily issues in a very tangible manner."
"I'm really impressed--in particular how all of the materials are categorized so you can find content so easily."
"I currently have a monthly SellingBrew subscription, but I'm ready to step up to an annual subscription. (I should have just done that first!)"
"We're just starting a Sales Operations department and I'm looking forward to the guidance that SellingBrew provides."
"The SellingBrew research team does great work. Keep it up!"
"I'm excited to start using this to contribute to my company's growth as well as my own!"
"I am already anxious to learn more from all of your material so I can help our team grow sales."
"I really appreciate the practical approaches that SellingBrew provides."