You're Going To Face Sales Challenges You've Never Seen Before
We don't have to be psychic to know that you're regularly going to run into challenges and issues in your sales operation that you've probably never seen before. It's inevitable. It's predictable. It's just a fact of life in today's business environment.
Wouldn't It Be Helpful To Ask For Expert Insight?
You'd have a "sounding board" for ideas.
That would certainly help ensure you're not operating in an echo chamber. And an outside perspective could help you explore challenges from different angles and vet potential solutions.
You'd be able to learn what other companies have done.
It's unlikely that you're the only company that has faced those challenges. Knowing what others have done under similar circumstances could help ensure you avoid some of the big mistakes.
But How Do You Actually Make That Happen?
It's a wonderful idea in theory, with limited…and lame…options for actually making it a reality.
Do you go out and find a consulting firm to put on retainer for thousands a month?
Do you try and hire someone who's faced this very same issue before so they can fix it again?
Do you post your company's challenges to a LinkedIn forum for the whole world to comment on?
Do you call your competitors directly and see if they might be willing to share some tips?
It Dawned On Us…
Our in-house researchers and analysts wade neck-deep in the topic of running an effective sales operation as a matter of course. Our team is regularly gathering and curating best practices. Our team talks to real-world practitioners, consultants and vendors every single day. And when SellingBrew Playbook subscribers ask for our perspectives and insights on their specific issues, our team happily provides that information.
In essence, for those subscribers who had the gumption to send in their questions, we were already providing an advisory service! So why not just formalize what we were already doing? Why not just make it a whole lot easier for any of our subscribers to access our researchers and analysts? And, why not just continue to include the advisory service as part of our "all in" subscription?
Why Not Just Let Subscribers Ask Us Their Questions?
As SellingBrew Playbook subscribers, you and your team can use the Help Desk service to tap into our team of analysts and researchers. By just filling out a simple and secure form on the subscriber portal, you can get our team's unbiased advice and unvarnished perspectives on your specific issues and challenges. And of course, all questions are handled privately and confidentially.
Some Of The Many Subscriber Questions Our Team Has Answered
"What are the critical sales metrics that you hear others in my industry tracking?"
"By tightening-up our targeting criteria, aren't we shrinking our sales potential?"
"What should I do with the leads that sales people disqualify?"
"How can we specifically identify the tweaks to make in the various stages of our funnel?"
"Are you seeing other building products distributors working to identify customer defection early on? How well has that worked?"
"How much leeway are services companies giving their salespeople to negotiate prices and discounts?"
"How have others been successful at getting more budget allocated and approved for sales software and training?"
"We're trying to model account potential to create more accurate forecasts. Where should we start?"
"What are the most important capabilities, and attributes for a sales analyst to have?"
"What are some effective ways to differentiate from our competitors without crossing the line?"
"What are the growth paths that you're seeing other software Sales Ops groups taking?"
"We're setting sales targets for next year. Is it possible to track the customer spend that we aren't getting?"
"Any tips for getting others in our company on-board with conducting more rigorous competitive analysis?"
Now, it may take us a few days to respond to each inquiry. And of course, we encourage our subscribers to search the hundreds of resources on the portal first to see if their questions have already been answered elsewhere.
But by allowing our team some time to respond (i.e. time-shifting) via email, we're able to offer the Help Desk service as just another benefit of a SellingBrew Playbook subscription. No additional fees. No "per inquiry" charges. No consulting retainers.
Think about that for a second…
To be able to pick a sales consultant's brain for just one hour each month, you'd have to spend between $3000 and $6600 per year. But with a SellingBrew Playbook subscription, you get unlimited access to our Help Desk service for the annual price of just $599 for the first user and $125 for each additional user!
For many subscribers, access to the Help Desk service is almost priceless. But don't forget that subscribers also get access to everything else the SellingBrew Playbook has to offer—like expert interviews, our full library of step-by-step tutorials, express guides, worksheets and tools, as well as our popular webinar series feature.
Playbook Subscribers Get Access to These Other Features Too…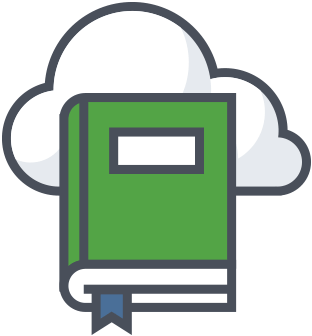 On-Demand Library
A Searchable Library of Hundreds of Concise Guides, Tutorials, Cases, Assessments, and Research Reports
Subscribers get access to a whole library of Sales Ops best practices, tutorials, express guides, case studies, research reports, assessments, tools, and diagnostics---all curated by our team and distilled to the essentials and just a click away.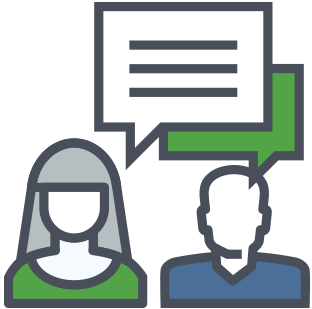 Expert Interviews
Learn from Other Practitioners Who've "Been There and Done That" Through Our Expert Interview Series
Subscribers can hear 25+ hours of in-depth interviews we've conducted (with new ones each month). Hear war stories from others in the Sales Ops trenches. Learn about emerging best practices, the latest trends, as well as what's worked well (and what's failed miserably).
Training Webinars
Dozens of "No Pitch" Training Webinars and Workshops Covering Crucial Sales Ops Topics
Subscribers get access to our entire online archive of recorded training webinars--each one is a full 60+ minutes of 100% educational content. Plus, every few weeks we hold a new subscriber-only webinar that your team members can attend and participate in live.
The Playbook Covers The Spectrum Of Sales Ops Topics
Acquiring Profitable Customers
Expanding Existing Accounts
Addressing Customer Motivation
Differentiating From Competitors
Negotiating More Profitable Deals
Improving Forecasts & Profitability
Retaining More Customers
Tracking Sales Performance & Metrics
Implementing Sales Technologies
Developing Repeatable Sales Processes
Adoption & Change Management
Team Structure & Career Development
Subscribe & Get Immediate Access
Teams big or small, we have a subscription plan that fits
Frequently asked questions
Is everything really included with the subscription?
Yes. Everything is included with your subscription—the training webinars, the expert interviews, the tutorials, guides, and tools, as well as our unique Sales Ops Help Desk service. And, of course, you'll get access to all of the new resources that are being added on a regular basis.
Do you offer a month-to-month subscription?
Can we add more users later?
Yes. You can add more users at any time for just $125/user per year. It's easy to add them right within your account.
What happens after I subscribe?
During the ordering process, you'll be asked to create a SellingBrew password. After you place your order, you'll immediately have access to The Playbook through the secure subscriber area. And you can use your email address and password to access The SellingBrew Playbook from any computer or mobile device. For multi-user and enterprise subscriptions, you'll also receive a unique link that you can pass along to the other intended users. It's a simple registration that will allow them to create their accounts and get access. You'll also easily be able to monitor sign-ups and access within your account.
Can I purchase a subscription for someone else on my team?
You sure can. If you'll be accessing the subscription as well, purchasing a multi-user subscription will give you immediate access. You'll also get a special link to pass along to the other users so they can setup their accounts and get access. If you're just handling the purchase but won't be accessing the subscription, just complete the subscription order and email us at
support@sellingbrew.com
to let us know. We'll setup your account to manage billing and provide a link so that the other user (or users) can create their login for access.
My team would like to see how it all works. Can we get a demo?
Sure! We're happy to set up a demo so you and your team can get a better understanding of all that The SellingBrew Playbook has to offer. To schedule a demo, just sent an email to
demos@sellingbrew.com
and our support team will work with you to find a day and time that works best.
Can we pay via bank transfer or company check?
Credit card payment is preferred as it provides you immediate access to your subscription. But we understand that some companies need to pay with a bank transfer or check. For an additional 10% charge, our team is happy to accommodate this payment option for any multi-user or enterprise subscription. Just send us an email at
support@sellingbrew.com
to let us know how many users your subscription will be for and we'll send along the details.
I have another question. Can you help?
If you have another question that isn't addressed here, just send us an email at support@sellingbrew.com. We're always happy to help.
We've Never Asked Subscribers for Testimonials
(But they regularly send us their comments.)
"The resources in SellingBrew are so informative and worth the investment."
"What I've found so far in my SellingBrew subscription is really different and highlights the daily issues in a very tangible manner."
"I'm really impressed--in particular how all of the materials are categorized so you can find content so easily."
"I currently have a monthly SellingBrew subscription, but I'm ready to step up to an annual subscription. (I should have just done that first!)"
"We're just starting a Sales Operations department and I'm looking forward to the guidance that SellingBrew provides."
"The SellingBrew research team does great work. Keep it up!"
"I'm excited to start using this to contribute to my company's growth as well as my own!"
"I am already anxious to learn more from all of your material so I can help our team grow sales."
"I really appreciate the practical approaches that SellingBrew provides."