"As former practitioners ourselves, we know just how hard it can be to sort through all the academic theories to learn the truth about what actually works in the real world. And that's why we created the SellingBrew Playbook."
Rafe VanDenBerg, Editor in Chief

The Playbook's Exclusive Content Will Help You:
Acquire more valuable customers in a more consistent and scalable way.
Retain, grow, and expand your share-of-wallet with existing customers.
Develop effective sales compensation plans and incentives systems.
Focus on the most important and revealing performance metrics.
Boost the performance of the "meaty middle" of your sales team.
Drive action with prescriptive, data-driven account and territory plans.
Diagnose performance issues and implement repeatable solutions.
Understand how your capabilities compare to those of leading teams.
Get beyond the tactical fire-fight and become more strategic as a team.
Demonstrate and communicate the value of your Sales Ops function.
Use leading-edge practices to take your sales operation to the next level.
Eliminate the trial-and-error and make your job easier (and less stressful).
Learn the skills that can change the trajectory of your career for the better.
Stay on top of new technologies that are transforming the sales practice.
You Get Immediate Access to All Of These Features…

On-Demand Library
Hundreds of Sales Ops Guides, Tutorials, Diagnostics & Tools
Want help with Sales Analysis?
There are 51 step-by-step tutorials, express guides, worksheets and case studies on that topic alone.
Need to improve close rates or retention?
The library has 40+ on-demand educational resources that address each of those specific issues.
Brushing up on the fundamentals?
You'll find dozens of primers and tutorials explaining sales strategy, comp plans, pricing and much more.

Training Webinars
Dozens of Educational Webinars On Crucial Sales Ops Topics
Every few weeks, we host a new subscriber-only training webinar, conducted by our research team and focused on the most important aspects of running an effective and efficient sales operation.
Of course, you and your team can participate in each live webinar session. But you also get access to our complete online archive of all past webinar recordings.
Each webinar is a full 60+ minutes of educational content. No filler or sales pitches. Just our experienced, in-house analysts, sharing their research and unbiased insights.

Help Desk Service
Tap Into Our Analysts for Unbiased Advice and Perspectives
It's inevitable that you'll run into challenges and issues in your sales operation that you've never seen before. And while our Library and Webinars are full of ideas and practices that can certainly help, sometimes the hurdles you face are more unique.
Well…we can help with those, too!
Through our innovative Sales Ops Help Desk, you can send your specific questions to our team of analysts—directly and confidentially—and get back thoughtful, unbiased, research-driven answers in just a few business days. And there are no additional fees involved—it's just another benefit of being a subscriber.
"What are you hearing in my particular industry about which sales metrics and performance measures are most important?"
"How have others been successful at getting more budget allocated and approved for sales software and training?"
"We're setting sales targets for next year. What can we do to track the customer spend that we aren't getting?"
"How much leeway are you seeing others in my industry giving their salespeople to negotiate prices and discounts?"
"What's the typical ratio of Sales Operations headcount to the number of sales reps and managers?"

Expert Interviews
Hear From Others Who've "Been There and Done That"
As we conduct our research, our analysts interact with leading Sales Ops practitioners, consultants, and authors from around the world. And whenever possible, we get them to share their wisdom through an Expert Interview.
As a subscriber, you'll get on-demand access to hours of these informative interviews, as well as all of the new interviews we're adding on a regular basis.
Hear career advice from folks who've worked their way up…
Learn the big mistakes and hidden "gotchas" to avoid…
Listen-in on war stories from leading consultants and authors…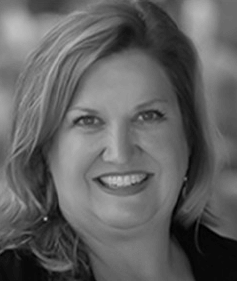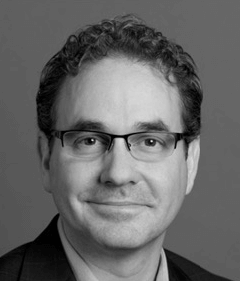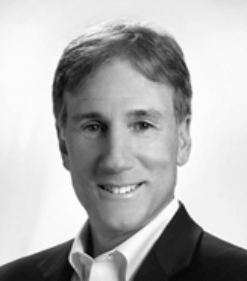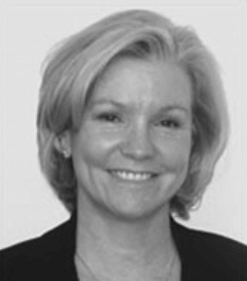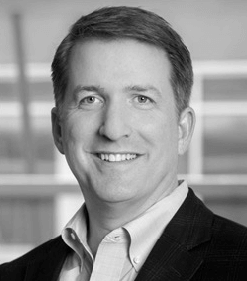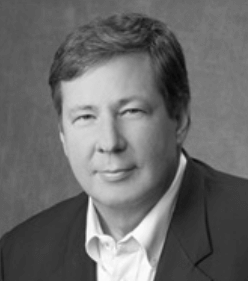 We Don't Ask for Testimonials
(But Comments Keep Coming In Anyway)
"We're just starting a Sales Operations department and I'm looking forward to the guidance that SellingBrew provides."
"The resources in the SellingBrew Playbook are so informative and definitely worth the investment."
"The SellingBrew research team does great work. Keep it up!"
"I really appreciate the practical approaches SellingBrew provides."
SellingBrew Reaches

Over 4700 Sales Teams

Across More Than

19 Industry Verticals
"I'm really impressed–in particular, how all of the materials are categorized so you can find content so easily."
"I'm excited to start using the SellingBrew Playbook to contribute to my company's growth…as well as my own!"
"What I've found so far in my SellingBrew subscription is really different and highlights the daily issues in a very tangible manner."
Don't Miss Out! Join Your Peers and Subscribe Today
Whether Your Team Is Large or Small, We Have a Plan for You
Exclusive access to our Sales Ops Help Desk
Dozens of "no sales pitch" training webinars
Hundreds of guides, tools, cases, and tutorials
Hours of in-depth interviews with top experts
New research and best practices every week
$

599/yr

Less than $50 per month
Frequently asked questions
Is everything really included with the subscription?
Yes. Everything shown here is included with your subscription—the training webinars, the expert interviews, the tutorials, guides, and tools, as well as our unique Sales Ops Help Desk service. And, of course, you'll get access to all of the new resources that are being added on a regular basis.
Do you offer a month-to-month subscription?
Can we add more users as our team expands?
Yes. You can add more users at any time for just $125 per user, per year. And we've made it easy to add and manage your users right from your account interface.

What happens after I subscribe?
During the ordering process, you'll be asked to create a SellingBrew password. After you place your order, you'll immediately have access to The Playbook through the secure subscriber area. And you can use your email address and password to access The SellingBrew Playbook from any computer or mobile device.
For multi-user and enterprise subscriptions, you'll also receive a unique link that you can pass along to the other intended users. It's a simple registration that will allow them to create their accounts and get access. Within your account interface, you'll also be able to monitor sign-ups and manage access.
Can I purchase a subscription for someone else on my team?
You sure can. If you'll be accessing the subscription as well, purchasing a multi-user subscription will give you immediate access. You'll also get a special link to pass along to the other users so they can setup their accounts and get access.
If you're just handling the purchase but won't be accessing the subscription, just complete the subscription order and email us at support@sellingbrew.com to let us know. We'll setup your account to manage billing and provide a link so that the other user (or users) can create their login for access.
Can we get a demo to see how everything works?
Absolutely! We're happy to set up a demo so you and your team can get a better understanding of all that The SellingBrew Playbook has to offer. To schedule a demo, just sent an email to
demos@sellingbrew.com
and our support team will work with you to find a day and time that works best for you and your team.
Can we pay via bank transfer or company check?
Credit card payment is preferred as it provides you immediate access to your subscription. But we understand that some companies need to pay with a bank transfer or check. For an additional 15% charge, our team is happy to accommodate this payment option for any multi-user or enterprise subscription. Just send us an email at
support@sellingbrew.com
to let us know how many users your subscription will be for and we'll send along the details.
Do you have a subscription plan for very large groups?
With our
Enterprise Plan
, you can give anyone in your company access to the Playbook. At just $4999/year, our Enterprise Plan is ideal for groups with more than 40 users.
Click here
to order an Enterprise Plan for your company.
Where does the content in the Playbook come from?
As former practitioners ourselves, we don't think the world needs yet another repository of vendor-generated content that's inherently biased and ultimately designed to sell you something. And that's why 99% of the content in SellingBrew Playbook is created and curated by our internal team of researchers and analysts. To learn more about our research processes, please visit the
About Us
page.
Can you tell us more about your company and team?
Our company was founded by Rafe VanDenBerg and Eric Boles, two former practitioners with decades of real world B2B experience. Frustrated by the dearth of specific information about sales operations and the lack of visibility into what leading-edge teams were doing, they developed the SellingBrew Playbook as a more modern and less academic alternative to traditional professional journals. To learn more about the people behind the Playbook, please visit the
About Us
page.
How do we contact you for support or more questions?
The most effective way to get your questions answered is to send us an email at
support@sellingbrew.com
–our support system will route your message and ensure that you get a response quickly and efficiently. Alternatively, you can leave a voice message at +1-262-235-2739 and we'll get back you as soon as possible.