Here are Some of The Many Resources In The Library
Using a Cost-Plus Mindset to Your Advantage
In this case study, learn how one consultant got (very) creative in order to solve a pricing problem in an highly dysfunctional organization.
Seven Signs Your Sales Strategy Stinks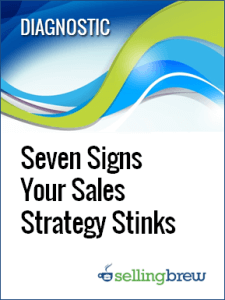 How can you tell if your sales strategy is really going to be effective? This diagnostic provides a straightforward self-assessment to help you evaluate the quality of your sales strategy.
Building a Sales Ops Center of Excellence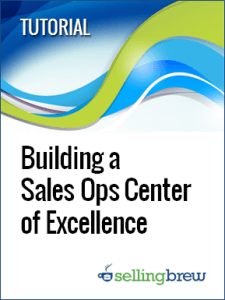 Sales Operations has long been characterized as a tactical support function. This tutorial provides advice on moving beyond tactical support and transforming Sales Operations into a strategic driver of sales effectiveness.
Step-by-Step Marketing Research for Strategic Selling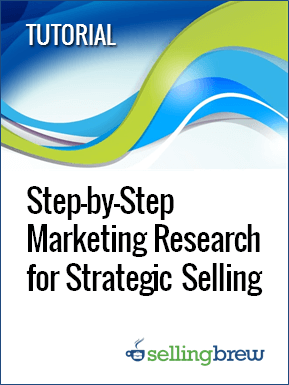 In this step-by-step tutorial, learn how to conduct marketing research---the only reliable way to gain the meaningful and actionable insights you need for effective strategic selling.
Innovating to Maximize Sales Productivity
Without adding headcount, how do you pursue a host of new customers while retaining and growing a massive base of existing customers? Learn how one B2B sales organization increased their capacity, productivity and effectiveness…all at the same time.
The Pitfalls of Sales and Marketing Alignment
Sales and marketing alignment can sometimes do more harm than good. These real-world case studies expose the costly downsides of alignment and reveal the mindset that's often more effective to adopt.
The Ugly Truth About Lead Generation ROI
Very often in business, the truth behind problems runs counter to what the people in charge actually believe. This entertaining case study reveals the true root-causes behind one company's "failing" lead generation programs.
How to Avoid Sales Compensation Gotchas
No variable compensation approach is ever going to be perfect, but you stand a much better chance if you're aware of the potential hurdles. This guide exposes the problems with various compensation schemes and explores potential solutions.
Exposing Your Differential Value Step-by-Step
From our best practice research, we've cut through the complexity of value-based selling to provide a simplified, step-by-step tutorial for understanding and exposing the differential value of your offerings.
Designing Sales Comp Plans That Actually Work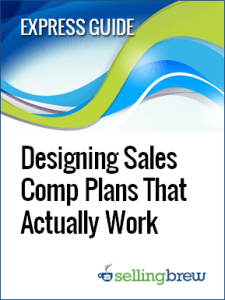 For driving salesperson behavior, your sales comp plan is one of the most powerful tools at your disposal. But any incentive you offer can have disastrous unintended consequences. In this guide, learn about four pitfalls to avoid and ten things to consider when designing your comp plan.
How to Boost the Perceived Value of Sales Operations
As sales ops practitioners, we need to recognize that not everyone in management understands what we do. In this Express Guide, learn nine strategies and tactics for proactively enhancing the internal perceptions and profile of your sales ops function.
Can You Benefit from Better Deal Management?
Some companies close deals rapidly at the expense of margins and profit. Other companies protect margins and control discounting at the expense of cycle-time and close-rates. In this guide, you'll learn how leading companies are able to achieve the best of both worlds.
Delivering Answers to the Point of Sale
Our latest research has shown that more data and tools for the field won't improve results. This tutorial reveals a more effective approach for getting salespeople to use data and analytics to make better decisions.
How to Optimize Your Sales Funnel in Five Steps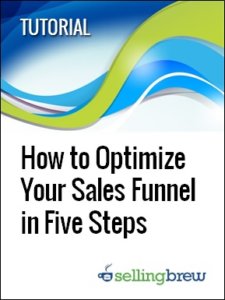 When you're trying to optimize your sales funnel, it can be a bit difficult to know where to focus and how to get started. In this step-by-step tutorial, you'll learn a straightforward process for improving sales results with relatively simple and easy-to-execute "tweaks".
Selling Value More Confidently in Seven Steps
Salespeople need to be confident in themselves and in the value of the offerings they're representing. This tutorial helps you give your sales team the confidence they need to sell effectively while maximizing revenue and margin.