It's time for some good news, bad news, and then some more good news…
The Good News:
Recently, I was able to cajole Rick Reynolds into coming back for another interview to discuss AskForensics' latest research findings.
As AskForensics conducts win/loss analysis and account-health forensics for some of the biggest and best-known companies in the world, Rick's interviews are highly informative and very popular with Playbook subscribers. And I must say, this most recent interview is the best one yet. So check it out—you'll learn a lot!
The Bad News:
One of the many things you'll learn from Rick's interview is that when it comes to gauging how healthy and strong your most important customer relationships really are, your company is most likely…well…delusional.
AskForensics' research has consistently shown that only about 15% of key account relationships are actually "Strong". Of course, that means the other ~85% of these crucial relationships are "Vulnerable" or "Damaged" in some way.
And I'd be willing to bet a brew (or ten) that there aren't many people in your company…if any…who would even suspect that upwards of 85% of your most important accounts are ripe for defection or competitive poaching. After all, it's human nature to put on rose-colored glasses when looking at this sort of thing.
More Good News:
As depressing as all that might seem, Rick is quick to point out that turning things around may actually be a whole lot easier than people think.
According to the research, key accounts tend to become vulnerable when they aren't feeling the love anymore. Now, we're not talking about donut drops, golf outings, or tchotchke mailings. As it turns out, the kind of love key accounts are primarily looking for involves information—strategic guidance, best practices, expert recommendations, industry perspectives, and so on.
And it makes sense. In the Information Age, customers are looking for more than just the products and services. They're hungry for any and all information that can potentially give them an edge in an increasingly competitive environment.
Truth be told, your corporate team likely provided just this sort of information in the early "wooing" stages of the relationship. But over time, all that stuff fell away as the relationship became much more transactional and day-to-day.
So…turning things around could be as simple and straightforward as bringing this type of information back into the customer relationship.
How? Well, here's just one idea that came up in the interview with Rick:
Instead of conducting a typical quarterly business review (which is usually boring and extremely tactical), try adding a more educational element to the mix. For example, you might augment the QBR with an executive session where your corporate team shares industry insights, best practices, and expert recommendations.
It's just one simple idea out of wide range of possibilities. But as simple as it is, it could actually go a long way toward turning things around. As Rick says, some of the most effective things you can do as an organization to strengthen your most valuable customer relationships are not at all complicated, expensive, or time-consuming.
And that's great news!
Fooling Yourself About Customer Retention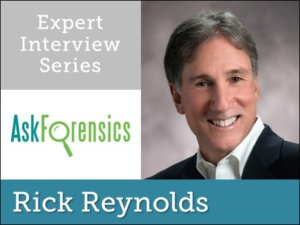 In this Expert Interview, Rick Reynolds, the CEO of AskForensics, discusses their latest research and reveals a number of effective strategies for maintaining strong customer relationships and retaining your most valuable accounts.
How to Use Sales Analysis to Drive More Growth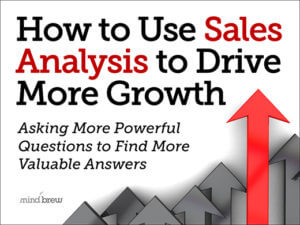 Sales analysis often has much more potential than it is given credit for. This on-demand webinar explains how to using the analytical processes and underlying data to reveal powerful insights and opportunities for growth.
How to Retain Your Key Customers
When you lose business from existing accounts, the sales team must acquire even more new business to compensate. In this on-demand training session, learn about seven innovative strategies leading sales operations are using to minimize revenue attrition and customer defection.