We have a friend whose son is playing on a varsity baseball team as a freshman. Recently, the son was complaining that the coach was always telling him what to do. "He never spends as much time correcting the other catchers," he protested. "And they make just as many mistakes if not more. Coach just doesn't like me. He even made me do extra practice with an alumni who played in college."
The adults listening to this exchange all chuckled under their breath, of course, because they understood this extra attention from the coach was a good thing. And our friend patiently explained to her son that he was getting extra attention because the coach thinks he has a lot of potential.
If you're a leader in your organization, you also need to identify who on your team has the most potential. Much like that baseball coach, most sales ops leaders simply don't have enough hours in the day to give everyone on the team all the time, attention, and encouragement they need. You need to focus your energy where it will be most useful.
So how do you decide who will get extra attention?
You want to look for and develop team members who have the ability to be very good leaders. In our experience that usually means looking for three kinds of people — one that is obvious and two others that are easier to overlook:
The Go-Getters: These are the people with "hustle," as they say on the baseball diamond. When you need someone to take on a new project, these folks are the first to raise their hands. In fact, sometimes they don't even wait for you to announce a new project. They identify potential improvements on their own and then ask permission to tackle the project. Ambitious and extroverted, these people are easy to identify because they make their leadership aspirations known.
The Advisors: You don't have to be an extrovert to be a good leader. Another type of team member with lots of potential tends to be a little quieter. These are the people that other people in the organization go to for advice. They might (or might not) be a little more seasoned, and they excel at helping others think through problems and find solutions. You have to look a little harder to spot these folks, but it's usually worth the search.
The Dark Horses: People in this category are the hardest to spot because they have never thought of themselves as leaders. They might have mistaken notions about what leadership requires, so they have never put themselves forward. To find these team members, you'll need to look past the obvious candidates and evaluate each individual's skills. Often you'll find someone who has been slipping under the radar but who only needs a small nudge to take on a leadership challenge.
Once you've identified your high-potential staff members, your next task will be to transform them into leaders. To help, we recommend the Developing Sales Ops Leaders webinar. It offers tips for building meaningful, rewarding career paths and incentivizing team members to take charge of their own development.
You should also check out Advancing Your Career in Sales Ops. It offers insight into how to take charge of your own career path and can also help you advance the careers of the other people on your team.
Not everyone on that baseball team will play in college. Similarly, it's highly unlikely that everyone on your team today will someday rise to a leadership role. If you can spend a little time to identify and start cultivating the skills of the most likely candidates today, you'll set your team and your company on the path to better performance in the future.
Developing Sales Ops Leaders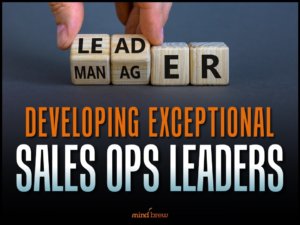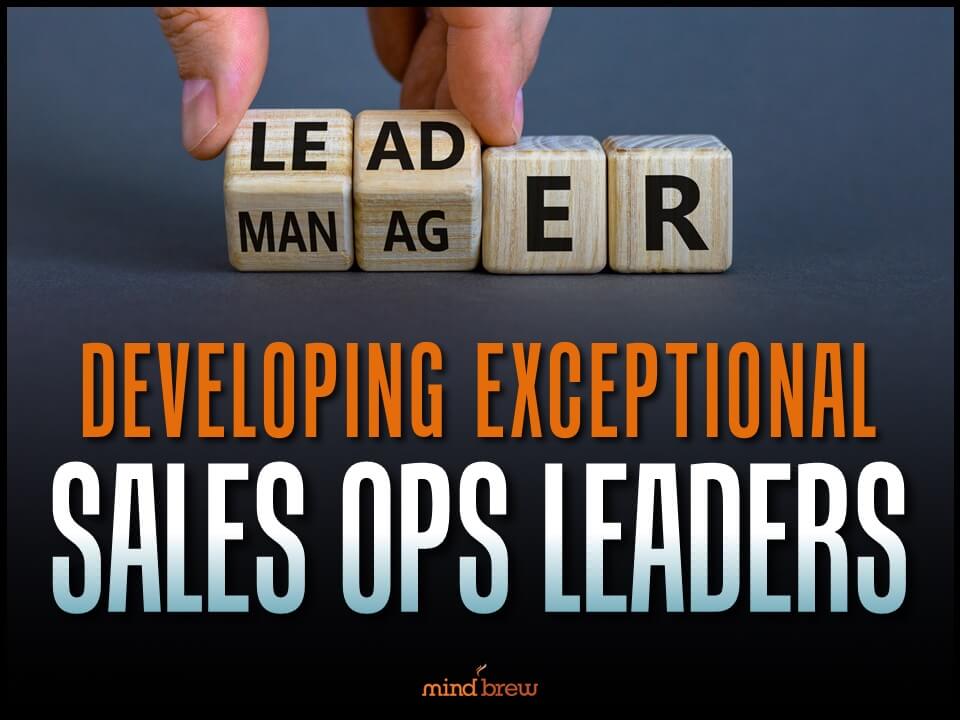 How do we develop the next generation of sales ops leaders? How do we equip our team members to take on more responsibility? And how do we do it all as a matter of course rather than as an afterthought?
Advancing Your Career in Sales Operations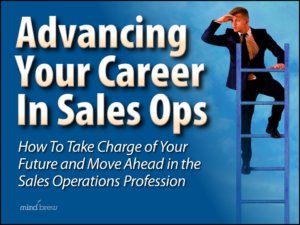 There's never been a better time to be working in Sales Operations. But you can't just sit back and hope that good things will happen. In this on-demand webinar, learn strategies and tactics for Sales Ops career development.