Answering Three Questions to Enable Change
Learn a More Effective Approach for Championing New Solutions in B2B Environments
In companies all over the world, there are people who are trying to get their organizations to change their ways. But odds are, these change agents are struggling to make any meaningful headway. Why? Because odds are, they aren't taking the right approach. In this tutorial, you'll learn:
Why the typical approach used to drive change feels natural but often fails more often than it succeeds.
A critical fact about how humans process new information you need to keep in mind as an agent of change.
The simple way to get into the mind of others so you can sell new ideas and approaches more effectively.
The three deceptively simple questions that stakeholders need the answers to---but might never ask.
This tutorial is just one of hundreds of educational resources you get access to as a SellingBrew Playbook subscriber.
More Subscriber-Only Resources From Our Library
Why Subscribe?
When you join your peers and become a SellingBrew Playbook subscriber, you get immediate access to this tutorial as well as all of these other features:
Training Webinars

Dozens of on-demand webinars covering crucial sales ops topics with new webinars every few weeks

On-Demand Library

A searchable library of hundreds of concise guides, tutorials, cases, assessments, and research reports

Expert Interviews

Learn from others in sales who've "Been There and Done That" through our Expert Interview Series

Help Desk

Ask our team of analysts for advice, insights, and perspectives on your specific sales ops challenges
Come Join Our Next Webinar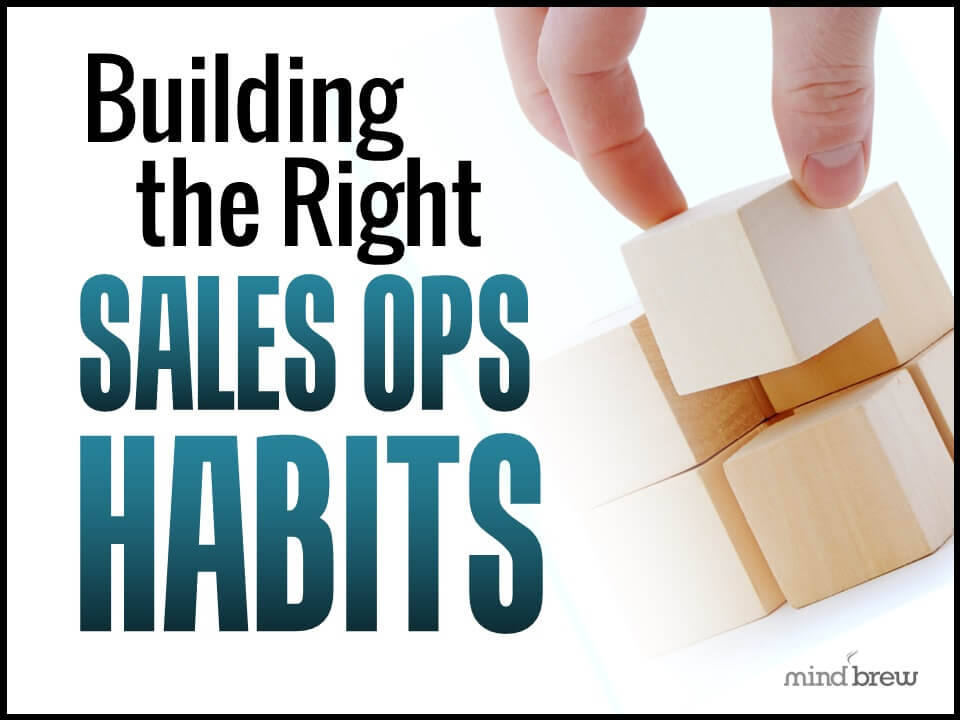 Building the Right Sales Ops Habits
Learn the Behaviors That Separate the True Sales Ops Professionals from Everyone Else